PAT Tester Equipment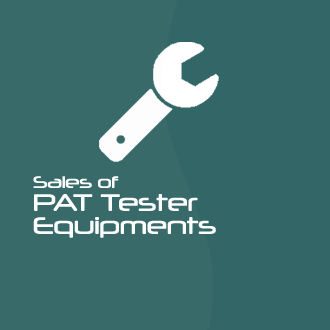 We can supply the entry level PrimeTest 100 which is ideal for most requirements or the top level Memory PAT-Blu that is a far more advanced tester. Both are an excellent choice and we offer competitive pricing along with a comprehensive maintenance and calibration service.
We can also supply all of your PAT labelling requirements and PAT record keeping software in the form of our Capture-fm® Mobile and Capture-fm® PC software. We use the software ourselves and it is also used by other PAT testing companies as it provides the best way of collecting, managing and reporting PAT data.
Due to the volume of Testers that we sell and also use, we can offer very competitive prices on the entire range of Seaward test equipment.
Use of cookies by DataTrak
Cookies are small text files that are placed on your computer by websites that you visit. They are widely used in order to make websites work, or work more efficiently, as well as to provide information to the owners of the site.
The table below explains the cookies we use and why.
Cookie
Name
Purpose
Google Analytics
_utma
_utmb
_utmc
_utmz
These cookies are used to collect information about how visitors use our site. We use the information to compile reports and to help us improve the site. The cookies collect information in an anonymous form, including the number of visitors to the site, where visitors have come to the site from and the pages they visited. Click here for an overview of privacy at Google.
Most web browsers allow some control of most cookies through the browser settings. To find out more about cookies, including how to see what cookies have been set and how to manage and delete them, visit www.aboutcookies.org or www.allaboutcookies.org. To opt out of being tracked by Google Analytics across all websites visit http://tools.google.com/dlpage/gaoptout.
Seaward PrimeTest 300/350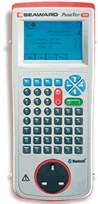 The PrimeTest 350 PAT tester enables fast and efficient portable appliance testing. This handheld battery powered tester stores results and connects wirelessly to results printers and barcode scanners. The data logging feature means results, asset IDs, location and other data can be stored and transferred to PAT testing software such as the Capture-fm® Mobile and Capture-fm® package for record keeping and traceability. Its vast range of tests include alternative leakage, 250V insulation and load is meas-ured during the protective conductor and touch current tests.
With the PrimeTest 350, you can shorten your hours spent testing. This top of the range tester now has even more features making testing faster and more efficient. Bluetooth technology means it communicates with all your accessory equipment with-out using wires, and with USB download it's simple to transfer data to a PC. No wires required with this tester, batteries are charged while they're still in the unit, via a charging port. Charging time is just four hours. What's more, it does every test you need and complies with the new updated IET Code of Practice.
The PrimeTest 350 can complete Alternative leakage test, 250V insulation test (for use when suppressors or other components prevent a 500V insulation test) and Load measurement. During the protective conductor and touch cur-rent tests, the load is measured and displayed as both a power and current measurement. What's more it measures only 26cm x 10cm and weights under 1kg, so no more heavy kit to carry around. With new Carbon Neutral status, we think of this as the world's most advanced tester.
Description and Specifications
-->