Labels & Accessories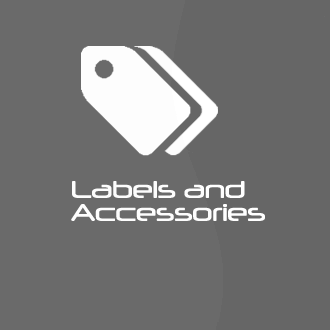 We have a wide range of labels available, all of which can be tailored to your own specific requirements/design. All barcode labels are available on three different label types:
White Paper (60mm x 22mm)
Silver Tamper Resistant (Void Label) (50mm x 20mm)
White Crumble security labels (60mm x 22mm)
However, our PAT labels are available on White Paper or White Crumble only (due to the smaller size of the silver void media). For marking of cables we can supply fortiplas tough tags - these really are tough and we use them for all of our PAT Testing.
If you require something else, please contact us. We have many contacts within the barcode industry and can often source tags for pretty much any use or environment.
More Information
Label Types

White Paper
60mm x 22mm)
Asset Barcode
Location Barcode
PAT Passed with Barcode
PAT Passed - No Barcode (use with Asset Barcode)
PAT Passed Visual - No Barcode(use with Asset Barcode)
PAT Failed
PAT Retest(Stick over existing label)
PAT Visual Retest(Stick over existing label)
Passed Microwave Leakage Test(use with Asset Barcode)
Silver Tamper Resistant (Void Label) (50mm x 20mm)
White Crumble security labels (60mm x 22mm)
Fortiplas tough tags

Prices

For our latest prices please contact a member of our sales team, by using the Ask a Question email service on this page or through the contact page.
Use of cookies by DataTrak
Cookies are small text files that are placed on your computer by websites that you visit. They are widely used in order to make websites work, or work more efficiently, as well as to provide information to the owners of the site.
The table below explains the cookies we use and why.
Cookie
Name
Purpose
Google Analytics
_utma
_utmb
_utmc
_utmz
These cookies are used to collect information about how visitors use our site. We use the information to compile reports and to help us improve the site. The cookies collect information in an anonymous form, including the number of visitors to the site, where visitors have come to the site from and the pages they visited. Click here for an overview of privacy at Google.
Most web browsers allow some control of most cookies through the browser settings. To find out more about cookies, including how to see what cookies have been set and how to manage and delete them, visit www.aboutcookies.org or www.allaboutcookies.org. To opt out of being tracked by Google Analytics across all websites visit http://tools.google.com/dlpage/gaoptout.