PAT Training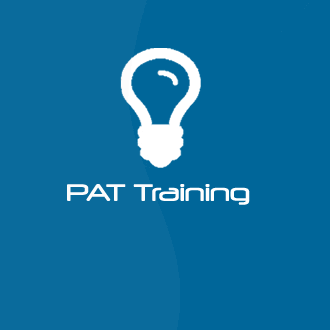 PAT testing should be an important part of every company's health and safety regime, but it can be very expensive if only a few items need to be tested on a sporadic basis (such as new equipment or repaired equipment). It can quite often work out cheaper and easier to do the task yourself and the knowledge needed to do this can be achieved with a training course.
Our course is aimed at customers looking to carry out PAT testing in their own workplace. The course content is designed to meet your own particular requirements whilst also having the added benefit of having a portable appliance testing expert on hand to provide valuable advice on testing in your workplace. The course is made as practical as possible with plenty of hands on learning, giving candidates the confidence to start testing.
More Information
Use of cookies by DataTrak
Cookies are small text files that are placed on your computer by websites that you visit. They are widely used in order to make websites work, or work more efficiently, as well as to provide information to the owners of the site.
The table below explains the cookies we use and why.
Cookie
Name
Purpose
Google Analytics
_utma
_utmb
_utmc
_utmz
These cookies are used to collect information about how visitors use our site. We use the information to compile reports and to help us improve the site. The cookies collect information in an anonymous form, including the number of visitors to the site, where visitors have come to the site from and the pages they visited. Click here for an overview of privacy at Google.
Most web browsers allow some control of most cookies through the browser settings. To find out more about cookies, including how to see what cookies have been set and how to manage and delete them, visit www.aboutcookies.org or www.allaboutcookies.org. To opt out of being tracked by Google Analytics across all websites visit http://tools.google.com/dlpage/gaoptout.
Course Details

We carry out PAT Testing Training Courses either on your own premises or at our offices in Milton Keynes.

The one day PAT Testing training course covers both theory and practical aspects of PAT Testing in line with the Institute of Electrical Engineers Code of Practice for In-service Inspection and Testing of Electrical Equipment.

The training courses are carried out by a qualified instructor who has carried out testing for a number of years.

Trainees will be instructed on how to identify and test a variety of portable appliances, including power tools, IT equipment, IEC leads and other office equipment.

The PAT Testing course covers

Legal Requirements
Reasons for testing
Basic Electrical Principles (dependent on delegate's experience)
Identification of Equipment Types
Visual Inspection
Practical Testing, using PAT equipment
Choosing a suitable PAT tester
Microwave Emissions Testing
Frequency of Testing & Management of PAT
Record Keeping
Labeling
Short Exam and Practical Assessment

Each trainee receives

a set of guidance notes
access to a copy of the Institute of Electrical Engineers Code of Practice for In-Service Inspection and Testing of Electrical Equipment for the duration of the training (copies can be purchased at a reduced rate)
a personalised certificate of competence on completion of the course

PAT Equipment is provided for Training Purposes and we can supply all necessary Equipment needed for PAT at competitive prices.

What course students will be able to do at the end of the course

At the end of the course students will be able to:

Distinguish between different types of appliances
Complete formal visual inspections on appliances and identify faults
Select and complete the appropriate tests using portable appliance testing equipment
Decide on the most appropriate testing intervals for different appliances

What is the cost?

For our latest prices please contact a member of our sales team, by using the Ask a Question email service on this page or through the contact page.