Portable Appliances Testing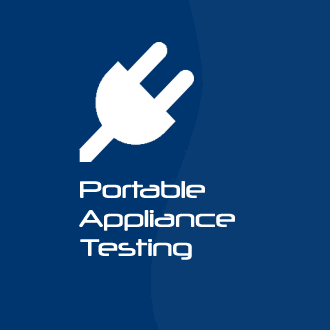 A portable appliance is simply an item of electrical equipment which is connected to the power supply by means of a plug and socket.
Strictly speaking, there is no legal requirement to have your appliances electrically tested, but the HSE do recommend that you combine your own regular visual checks of equipment with a regular full testing regime by a competent person.  By getting a professional PAT testing company involved you can be assured that you have complied with the "competent person" requirement, and you have the peace of mind that a full electrical test has been performed.  
There are a number of reasons why appliances should be PAT tested on a regular basis, but the most important ones are: 
To comply with The Electricity at Work Regulations
To comply with the Provision and Use of Work Equipment Regulations
To minimise the risk of fire and injury caused by electrical appliances
To satisfy your Insurance Company.
To comply with all Health & Safety requirements and ISO standards
Quality Assurances also requires you to comply
One of the first things Fire Officers and Health & Safety Inspectors usually ask to see on any inspection visit is PAT testing records.
More Information
Use of cookies by DataTrak
Cookies are small text files that are placed on your computer by websites that you visit. They are widely used in order to make websites work, or work more efficiently, as well as to provide information to the owners of the site.
The table below explains the cookies we use and why.
Cookie
Name
Purpose
Google Analytics
_utma
_utmb
_utmc
_utmz
These cookies are used to collect information about how visitors use our site. We use the information to compile reports and to help us improve the site. The cookies collect information in an anonymous form, including the number of visitors to the site, where visitors have come to the site from and the pages they visited. Click here for an overview of privacy at Google.
Most web browsers allow some control of most cookies through the browser settings. To find out more about cookies, including how to see what cookies have been set and how to manage and delete them, visit www.aboutcookies.org or www.allaboutcookies.org. To opt out of being tracked by Google Analytics across all websites visit http://tools.google.com/dlpage/gaoptout.
What it involves

Each item is given a full visual inspection followed by the appropriate electrical safety tests. Any minor repairable faults found (such as cracked plugs, incorrect fuses etc.) are fixed by us (included in the price).

Is there any disruption to staff?

It would be wrong to say that there is no disruption. However, our experienced engineers use the most up to date computerised equipment and keep any disruption to the absolute minimum. PAT Testing can be carried out "Out of hours" if required.

How often does it need to be carried out?

No rigid guidelines can be laid down as to the frequency of inspecting and testing but factors influencing the decision includes the environment, the users, the equipment construction and the equipment type. We follow the Code of Practice for In-Service Inspection and Testing of Electrical Equipment (produced by The Institution of Engineering and Technology), in conjunction with guidance provided by the Health & Safety Executive.

Additional benefits?

In addition to PAT testing your equipment, we also barcode and track your appliances, collecting details about the description, manufacturer, and location information down to room level. In addition, we can collect further information such as model, serial number and any other additional fields required. This data can then effectively build your Asset Register at the same time as testing your appliance - at no additional cost to you (additional software such as Capture-fm® can be utilised to manage this data).

Whilst testing any microwaves we will also conduct an emissions test, to ensure that it complies with safety standards - this is also carried out at no additional cost to you.

The cost

For our latest prices please contact a member of our sales team, by using the Ask a Question email service on this page or through the contact page. The pricing structure depends on the total number of tests to be carried out. All quoted prices are the same whether the work is conducted "in" or "out" of hours but assumes uninterrupted access to all of the equipment. Geographical location does not affect the pricing*, as we are a nationwide testing company.

*Locations outside of England / Wales may require an additional travel charge.