Asset Management Software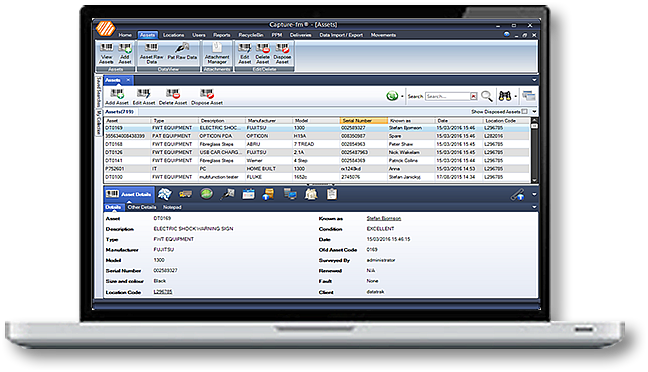 Building up an asset register has never been an easy task and is generally very time consuming and expensive. Any data collected usually by pen and paper is out of date very quickly, difficult to update and impossible to use for reporting purposes. With Capture-fm® from DataTrak Ltd, the task of capturing your company's asset information and keeping it up to date has never been easier.
While Capture-fm® is designed with several modules to show you what assets you have, who is responsible for them, their location, financial information, PAT testing records etc., so a complete audit trail is available for audit and insurance purposes, Capture-fm® mobile enables the use of handheld devices to collect asset information then transferred the data to Capture-fm® database system.
Key Benefits
Always know what assets you have and where they are
Uniquely identify each asset, ideal for security
Monitor asset movements between multiple sites
Quickly retrieve detailed asset information
Spend less time looking for information
Create planned maintenance job sheets
Store and report upon PAT Test results
Maintain correct insurance coverage through up-to-date records
Maintain a financial record of assets and their depreciation / value